Do you know a school called 42 Tokyo?
42 Tokyo is an IT engineer training institute that opened in 2020. Unlike general programming schools, there are no instructors, and students teach each other through a unique system.
The school building in Roppongi, Tokyo, is open 24 hours a day, and more than 300 iMacs can be used freely. And above all, there is no tuition fee or teaching material fee at all.
As I write this, I became interested in 42 Tokyo in 2021. At the time, I had no programming experience at all, and I spent my days working with natural language as a writer.
It is now entering the world of machine language that does not tolerate any ambiguity. It's the best conversion of my life. The opportunity was given to me by 42 Toyko.
Through this article, I want to convey the charm of 42 Tokyo to as many people as possible.
About 42 Tokyo
The engineer training institution "42 Tokyo" is recruiting applicants regardless of gender, nationality, or background. Tuition is completely free. There is also an online environment, so you can study even if you do not live in the Tokyo metropolitan area.
No programming experience is a problem at all. First of all, I would like you to read the application guidelines and challenge yourself to the hard four-week entrance examination "Piscine".

What is 42 Tokyo? Completely free IT engineer training institute
(Quote: 42 Tokyo official website)
"42 Tokyo" (Forty-Two Tokyo) is a private engineering training institution. The school opened in June 2020 led by DMM.com and with the support of several companies.
42 What makes Tokyo different from a typical programming school is that it is a non-profit educational institution. All curricula are provided free of charge and no admission or tuition fees are required.
In addition, it is also a major feature that there are no instructors to teach programming. All learning is done in peer learning, and students develop their skills through mutual code reviews.
It all started in Paris in 2013.
42 Tokyo is an institution affiliated with the 42 Network, an educational network based in France.
Its home company, 42 Paris, was founded in 2013 by philanthropists such as Xavier Niel (founder of the French telecommunications company Iliad).
Xavier Niel va ouvrir une antenne de l'Ecole 42 à Nice en janvier 2021 https://t.co/C9rDyMbohN pic.twitter.com/lcy3Jn9dYu

— Nice-Matin (@Nice_Matin) May 21, 2020
Back in 1999, Niel had founded a school called "Epitech." Epitech was also a computer science school, with features similar to the later 42, such as a hands-on entrance exam called Piscine and a project-based learning method.
However, Epitech is an educational institution that requires a baccalaureate (high school diploma). School fees were also expensive, and it was difficult to say that it was open to everyone. In France, an educated society, there was a situation where excellent engineers were being nipped in the bud.
Niel's goal was to establish a completely new model of education. A school that removes educational and economic barriers and gives everyone an equal chance——。
There are many people who have the skills to envision and transform the world of tomorrow, but they lack the training to make it happen.
That's why 42 is the answer.
Free training, innovative educational methods, accessible to everyone from the age of 18, no diplomas required, no teachers, and no age limits. It's up to you to create your future. For such people, 42 wants to give a code.
Following this background, the first campus, 42 Paris, was born in the 17th arrondissement of Paris. Eventually, the 42 educational models will attract the attention of the public, and the system will spread throughout the world.
Presence in more than 20 countries around the world
At the time of writing (2022), the 42 network consists of 42 campuses in 25 countries around the world.
In 2021, School 42 was ranked 10th in the World Universities with Real Impact (WURI) World University Rankings. The ranking selects universities with innovative philosophies based on ethical values and social responsibilities.
The campuses are located in the following countries: A plan to increase the number of schools to 50 by 2025 has also been announced, and the number of countries is expected to increase in the future.
Region
Country
Africa
Morocco (Kulibka Bengeril Tetouan)
American
Brazil (Rio São Paulo), Canada (Quebec)
Asia
Korea (Seoul), UAE (Abu Dhabi), Japan (Tokyo), Jordan, Malaysia (Kuala Lumpur), Thailand (Bangkok), Turkey (Kochaili )
Europe
France, Armenia, Germany, Belgium (Brussels), Spain (Malaga), Finland (Helsinki), Netherlands (Amsterdam), Portugal (Porto) , Russia (Moscow and Kazan), Switzerland (Lausanne), Turkey (Istanbul), Italy (Florence), Austria ( Vienna), Czech Republic (

Prague

), United Kingdom (

London),

Luxembourg (Luxembourg)
Oceania
Australia (Adelaide)
By the way, if certain conditions are met, it is also possible to transfer to another campus. It is not impossible to go to his home school in Paris and get an engineer job in France.
Reference: 42 Tokyo | News
42 Tokyo Location and Access
42 The secretariat of Tokyo is located in the Roppongi Grand Tower in Minato-ku, Tokyo.
The nearest station is Roppongi 1-chome Station on the Tokyo Metro Namboku Line. The campus is also located in the same building, and if you have a student ID, you can use it 24 hours a day.
The entrance examination "Piscine", which will be described later, is also held here, so if you are taking the exam offline from a distance, it is a good idea to check the nearby accommodation.
As a side note, for safety reasons, children under the age of 18 are not allowed to use the school building. However, it is possible to study online, and in fact there are many active high school students enrolled.
42 Tokyo Facts
Operation
General Incorporated Association 42 Tokyo
Address
Tokyo, Minato-ku, Roppongi 3-chome, 2-1
Sumitomo Real Estate Roppongi Grand Tower 24F
Access
Direct connection to Tokyo Metro Namboku Line "Roppongi 1-chome Station"
5 minutes on foot from Hibiya Line and Oedo Line "Roppongi Station"
Official website
https://42tokyo.jp/
What are the characteristics of 42 Tokyo? Unique system without a lecturer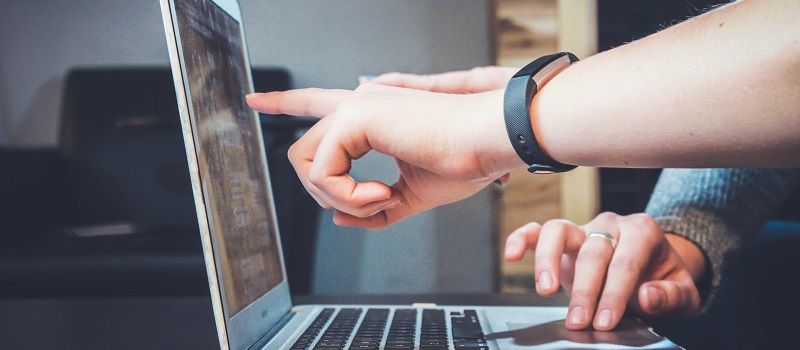 42 Tokyo is characterized by the following three main points.
A first-class learning environment that is provided completely free of charge
How to learn peer learning without an instructor
Flexible curriculum and forward-thinking ethos
42 It would be a shame to call Tokyo simply a "free programming school." The 42 assignments aren't limited to coding (for example, learning about Linux systems and Docker containers), and unlike most schools, there's no guarantee of a place to work (but several students still find employment at IT companies).
The appeal of the 42 lies in its unique educational methods that cultivate the problem-solving and communication skills necessary for engineers. The reason why I decided to enroll in 42 Tokyo was also because I was strongly attracted to its educational model.
Let's take a closer look at the characteristics of each.
Free tuition, school building can be used 24 hours a day
"42 Tokyo" is offered free of charge. There is no entrance fee, teaching material fee, or various fees.
The campus in Roppongi, Tokyo, has about 300 iMacs. The school building is basically open 24 hours a day, and there is no limit on the length of stay (except for those under 18 years old). It's more than enough for a coding environment.
Some people may be wondering, "Why is the business model established by providing such a learning environment for free?"
The reason for this is clear: 42 Tokyo was launched as a part of social contribution, not a business in the first place (note by Bunjiro Hasegawa, Secretary General is detailed).
Free programming schools are not limited to 42 Tokyo, but all of them earn money by arranging for affiliated employers. Due to the premise of temporary staffing, there are many restrictions on the language of study and the course of study after graduation.
In that respect, 42 Toyko is all free. Although they are given a mandatory curriculum, once they reach a certain level of learning, they will be able to choose tasks and learn areas of their interest.
Of course, participation in the entrance examination "Piscine" is also free, so if you have time, we recommend that you try to test your strength. Whether you pass or fail, there is no doubt that it will be an experience of a lifetime.
Peer learning where students teach each other
42 There are no lecturers in Tokyo. The Secretariat consists of a minimal staff and, as a general rule, does not intervene in student assignments.
Nevertheless, the efficiency of learning can be achieved because 42 makes peer learning the foundation of education.
Peer learning is a method in which learners cooperate with each other to learn. At first, it attracted attention in the field of language education, and now it is used for human resource development at companies.
42 In Tokyo, peer learning is established by code reviews between students. Students who submit assignments are automatically matched with other students by the system. The reviewer must clearly explain to the reviewer the code he or she wrote.
What's interesting is that the reviewers you match aren't necessarily more advanced than you. If the reviewer has not yet addressed the assignment, the reviewer is obliged to explain it until the other party understands.
With this system, you may think, "Wouldn't it be meaningless for upperclassmen to receive reviews?" But in explaining his code, Rebuie gains a lot of insight. Knowledge can be supplemented by vague understanding, and unexpected error cases can be found.

If you can put it this way, peer learning deconstructs the existing education system. It is the dismantling of schooling hegemony. In the 42 method, the unilateral superiority of the teacher is lost, and the symmetry of teaching/being taught >< is restored.
Therefore, those who feel uncomfortable with existing school education are more likely to fit into 42 Tokyo. If you are disgusted by the system of educational background and deviation values, please knock on the door of Piscine.
Learn computer science from the basics
At 42 Tokyo, all students start learning from C. It also has strict coding rules and prohibits the use of grammar or standard libraries that compromise readability.
At first, you will be embarrassed by such restrictions, but when you enter the township, follow the township. You get used to it gradually.
In the programming schools of the streets, there are almost no curricula to teach C. Certainly, if you aim to find an engineer job in the shortest possible time, you may want to learn languages with high market value, such as Java, PHP, and Python.
Still, 42 Tokyo handles C because it learns computer knowledge from a lower layer. There are many viewpoints that can be obtained only because it is C language, such as the importance of memory management, speed, and error handling.
Mastering C first makes it easier to learn other languages. To that end, the first half of the curriculum is an image of carefully solidifying the foundation.
Of course, you won't learn C forever. As you progress through the assignments, you will learn C++ and other languages. In addition, at 42 Tokyo, there are free participation assignments separately from the main course, and it is also possible to learn modern languages such as Python and Go.
If such a curriculum proceeds smoothly, students will acquire knowledge equivalent to a bachelor's or master's degree in the Faculty of Informatics. You can't get an official degree (because it's not a school corporation), but do you really need an education to be a good engineer in the first place?
In the sense that you can learn not only superficial knowledge but also reliable technology extensively, 42 Tokyo can be said to be an unmistakable "engineer training institution".
What is the entrance examination for 42 Tokyo? 4-week endurance test "Piscine"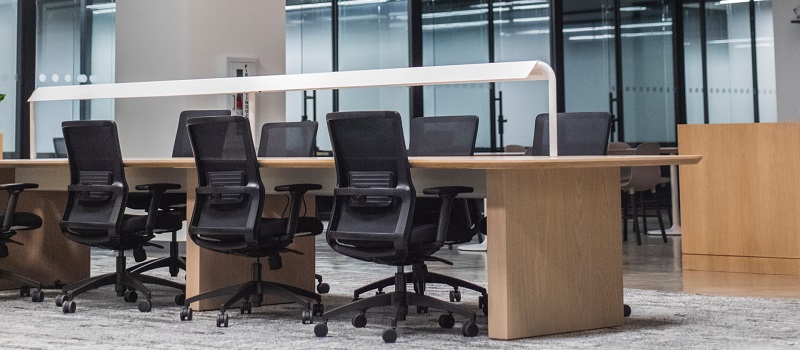 42 In order to enter Tokyo, it is necessary to pass two examinations after applying from the official website.
Let's explain them in order below.
At the time of writing the
article (April 2022), the implementation of the primary exam has been suspended due to system reasons. Therefore, all prospective students can participate in the second exam "Piscine". The application guidelines may change in the future, so if you are interested, please apply as soon as possible.
Primary Exam: Web Test
After application, the first exam will be conducted online. It's a simple game-style test that tests logical thinking and memory.
The exam lasts 2 hours. Since it is not possible to interrupt in the middle, I would like you to take the exam after preparing the surrounding environment.
When you say test, you want to prepare for something, but to be honest, you don't need to prepare for anything. It's enough to keep your head up.
You will be notified of the results of the web test within a few days of taking the test. If you meet a certain score, you should receive guidance on the second exam, "Piscine".
If you fail, you don't have to shrug your shoulders. The web test is taken once per application period, and you can try again if you wait until the next recruitment.
Secondary test: Piscine
After passing the web screening, Piscine, the final selection, will finally begin.
Piscine is the French word for swimming pool. Participants are thrown into the water and made to swim, and those who float until the end are selected as successful applicants. It's an esprit irony.
The duration of Piscine is 4 weeks. I can't elaborate on the details here, but Picsine is a kind of stress test, testing qualities such as patience, mental strength, and cooperativeness in an extraordinary environment.
You can't pass with half-hearted feelings, but on the other hand, if you have strong feelings, you can reach the pass. Therefore, even if you have no programming experience, even if you do not have knowledge of computers, I want you to jump in without fear.

Originally, Piscine was held only offline, but in response to the corona disaster, the development of an online environment has been promoted. Assignment submission and evaluation are done remotely, so there is no inequality between offline and online.
Although I was discouraged from going to school early on, I am happy that it has become possible to take the exam from rural areas and overseas thanks to online support.
Piscine's pass rate and acceptance criteria are explained in detail in the following article. Know-how on aiming to pass the exam is also posted, so please read it before taking the exam.
Frequently Asked Questions about 42 Tokyo
Finally, we have compiled a list of frequently asked questions about 42 Tokyo.
Piscine, the entrance exam, is secretive, but 42 Tokyo is basically an open school.
Please refer to the following Q&A and contact the official website if you have any questions.
What are the main places of employment for students?
As of spring 2022, the following employment results have been announced (from the 42 Tokyo online briefing):
Main places of employment for students
Amazon Web Services / NTT Group / WOWOW / N-Dimension Corporation / SoftBank Corp. / TeamLab / Yahoo Japan Corporation / Educrew Corporation / Freewill Corporation / Bold Co., Ltd. / Mercari Co., Ltd. / Lax Partners Co., Ltd. / Tokyo Gas iNet / The University of Tokyo / Creative Shift / M3 Corporation
However, unlike general programming schools, 42 Tokyo does not provide job placement.
The selection of sponsoring companies is carried out through the "Road to" curriculum, but it should be noted that this is also a limited preferential treatment such as document screening and exemption from technical interviews.
In order to obtain a job offer, individual efforts are indispensable. In addition to the tasks in this course, I would like to proceed with the acquisition of specialized skills and the creation of portfolios.
Can working adults enroll?
It's possible to work and progress, but if possible, I'd like to spend more than 30 hours a week on assignments.
This is because 42 Tokyo has an expulsion system called a black hole. After enrollment, students are given the number of days remaining until the black hole, and when the deadline is reached, they are forced to withdraw from the school.
Black holes are extended by assignment submissions, so they must be studied in four groups.
If you use a leave of absence system called AGU, the black hole will be deferred for up to 180 days. It is convenient when you want to temporarily interrupt learning, such as during busy seasons or job hunting.
In any case, the four weeks of the entrance exam Piscine require full commitment. Regarding the admission situation of working adults, please refer to the following article.

If I fail the entrance examination, can I retake the exam?
You can retake the first exam (web test), but you are not allowed to retake the second exam (Piscine).
In order to open the door to all, Piscine is a one-time participant. I would like to participate with a perfect system such as physical condition and schedule.
If you successfully pass Piscine, you can choose from multiple candidate days for admission to 42 Tokyo. Since the maximum period of time is about 6 months, I would like to enroll at a time when my studies and work have calmed down.
Can I learn skills other than C?
42 As you progress through Tokyo's curriculum, you will be able to learn other languages such as C++.
By the halfway point of the basic course, the basics of programming will be largely solidified. Like natural languages, programming languages have common concepts and styles. Moreover, since you have learned the versatile C language, it should be relatively easy to learn other languages such as C++.
In addition, at 42 Tokyo, you can learn how Linux servers and Docker containers work. As you gain full-stack knowledge and skills, your own direction will naturally be determined.
What is the origin of the name 42?
From "Answer to the Ultimate Question of Life, the Universe, and Everything."
If you're curious, try typing in Google's search box.
To explain it for a moment, "42" is the calculation result derived by Deep Sort, the most powerful ultra-high-performance computer in the universe in Douglas Adams' science fiction novel "The Hitchhiker's Guide to the Galaxy". It took Deep Thought a whopping 7.5 million years to reach the truth of the universe.
Of course, the number 42 doesn't mean much, and it's often a joke in subculture circles.

Find answers for yourself with the world in 42 Tokyo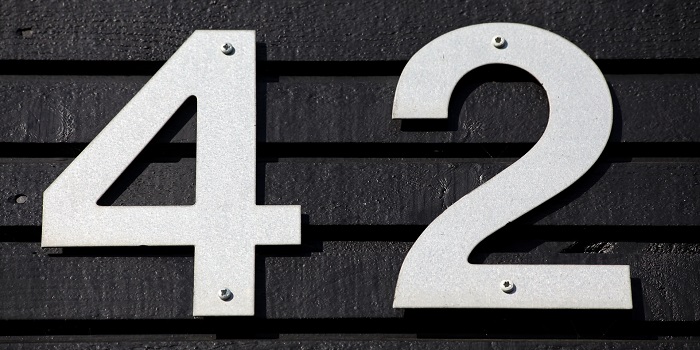 I have explained the features and mechanisms of the engineer training institution "42 Tokyo".
It has been a little over two years since the school opened in 2020. Overcoming the social constraints of the corona disaster, it can be said that the current 42 Tokyo is in a transitional period. Piscine is held monthly in a combination of online and offline, and the number of students gradually increases. Recruitment for branch schools called coding spaces has also begun, and the prospects for regional expansion have become clear.
42 Tokyo is an answer to Japan's shortage of software engineers and to the existing education system.
But that doesn't mean a quick solution to the problem. Whether 42 will be the "ultimate answer to the question" is ultimately up to the student.
Now is the only time to participate. If you want to change the world as an engineer, jump into Piscine.